We have heard from practices all over that want to start using Google Meet for telemedicine. One of their first questions is "Is Google Meet HIPAA compliant?" This article will explore Google's G Suite, common questions about Google Meet and a quick comparison of other telemedicine/teleconferencing options.
We've seen a tremendous increase in interest about Google Meet and telemedicine options in general. Even though the Office for Civil Rights (OCR) at the Department of Health and Human Services (HHS) has announced the following:
OCR will exercise its enforcement discretion and will not impose penalties for noncompliance with the regulatory requirements under the HIPAA Rules against covered health care providers in connection with the good faith provision of telehealth during the COVID-19 nationwide public health emergency. (source)
So yes, you could use other programs for telemedicine during the COVID-19 pandemic. But when Google Meet is easy to use, affordable AND can be used for HIPAA compliant telehealth? Why not give it a try?
If you're a current G Suite subscriber and need to get Google Meet setup to be HIPAA compliant, be sure to check out our recently published recommended settings.
What is Google's G Suite?
Google's G Suite is a collection of productivity and collaboration tools. You're probably already using many of the tools today, even if you're not a G Suite subscriber.
G Suite subscriptions include:
Gmail: custom email @yourcompany.com
Drive: secure cloud storage and file sharing
Calendar: easy scheduling
Meet: use for telehealth
Keep: note-taking
Chat: messaging
Docs, Sheets, Slides: similar to Microsoft Office Word, Excel, Powerpoint
Admin Center: manage settings
Vault: archive data
All of these tools together create an awesome program for businesses and medical practices.
Almost all of these tools are available with the free edition of Gmail. The key difference between the free tools and the paid G Suite subscriptions is that Google will only provide a Business Associate Agreement (BAA) for paid G Suite subscribers. This means there is no way to make free Gmail HIPAA compliant - only G Suite can be made HIPAA compliant.
How is G Suite different from Gmail?
We hear this question a lot - how is G Suite's Gmail different from free Gmail? Honestly, it's not much different. So if you're comfortable using free Gmail, you'll have no problem using G Suite.
Google Meet vs. Google Hangouts vs. Google Hangouts Meet
Google Meet and Google Hangouts Meet are the same product. At the time of this writing, Google is in the process of changing some things with their Chat and Video options. So for a while, Google Hangouts Chat and Google Hangouts Meet were for chatting and making video calls. Now they are transitioning to Google Hangouts (for free Gmail) and Google Chat and Meet (for G Suite). Hopefully they won't change the names again anytime soon, as it gets confusing!  If you're a current G Suite subscriber, you should have received notice about these changes.
Here's what you need to know:
Google Meet can be HIPAA compliant, if it's set up the correct way.
Chat in Classic Hangouts in G Suite can be HIPAA compliant, but only the chat feature! Do not place video calls from Classic Hangouts in G Suite if you want to be HIPAA compliant. Classic Hangouts in G Suite will be phased out in later 2020.
Google Hangouts (free gmail edition) is NOT HIPAA compliant, since Google will not provide a BAA for free gmail accounts.
So YES, you can use Google Meet for HIPAA compliant telehealth. Even though the OCR removed restrictions, it's in your client's best interest to protect their data as much as possible.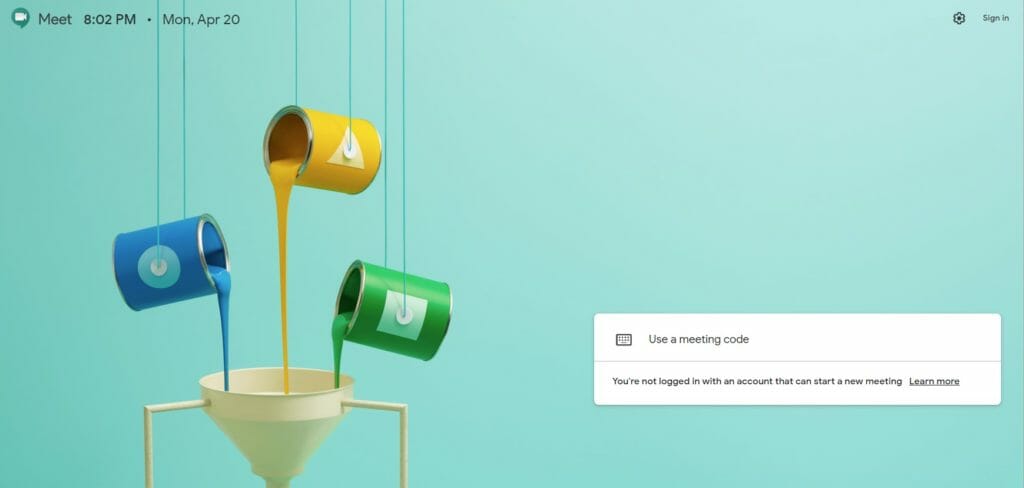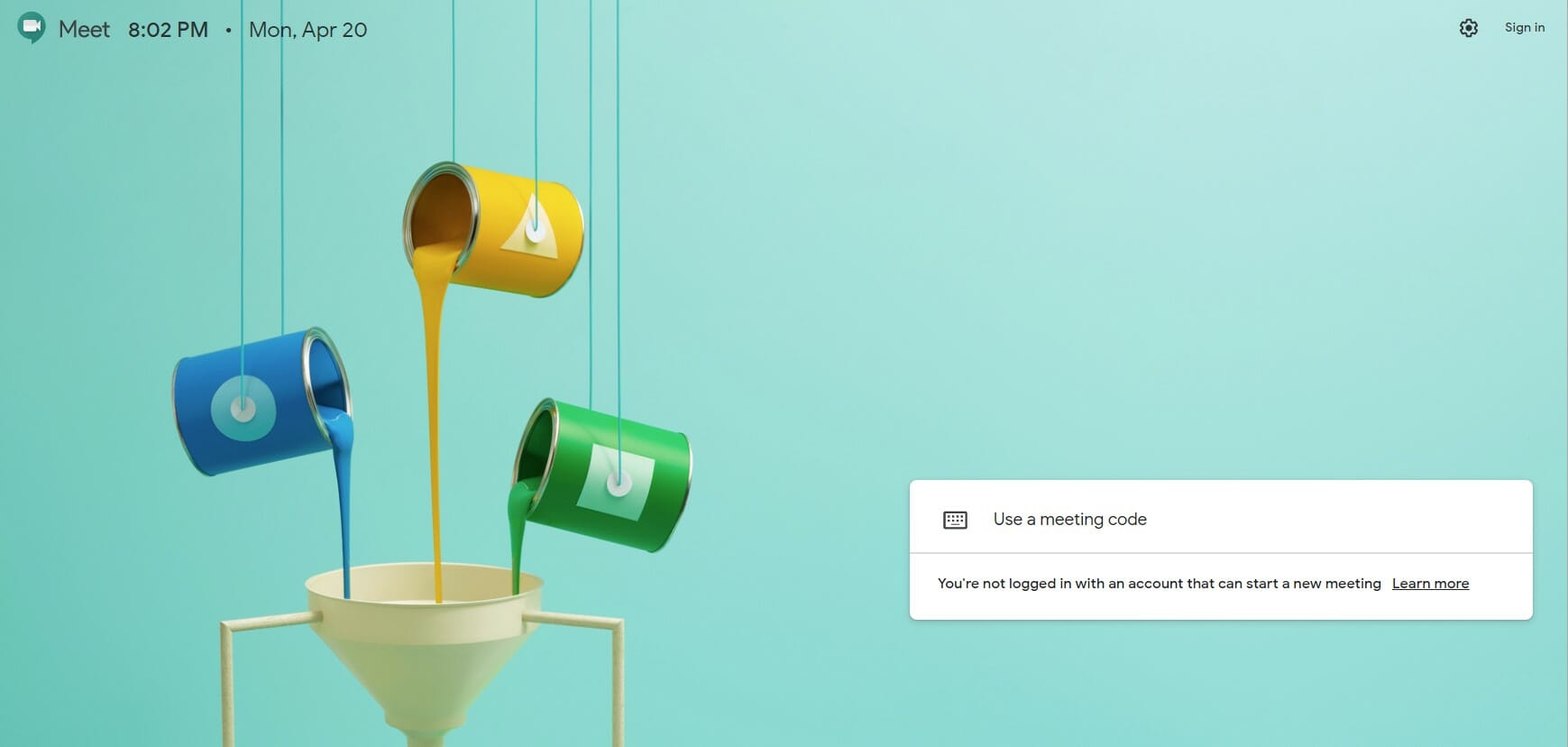 Common Questions about Google Meet:
Is Google Meet easy to use?
Google Meet is very easy to use. Google has a very helpful Learning Center with clear directions:
How do I make a call or join a meeting in Google Meet?
Open https://meet.google.com/ and click 'Join or start a Meeting'. Learn more here: https://support.google.com/a/users/answer/9302870

Why does it say "your account only lets you join meetings" in Google Meet?
If you can only join meetings and not start meetings, it means a setting in the G Suite Admin Center needs to be changed in order to give you the ability to start meetings. It could also mean you're logged into a free Gmail account and not your G Suite account.
Do all participants of a Google Meet call need a G Suite account?
No! You don't need a Google, G Suite or free Gmail account to join a Meet meeting. The meeting organizer will need to grant access to any participants without a Google account. Learn more in the Learning Center. Please note: If a participant doesn't have a Google account, they cannot join the meeting from their mobile device.
How do I get a BAA from Google?
Google makes it easy to accept the Business Associate Agreement (BAA). Follow the instructions here: https://support.google.com/a/answer/3407074?hl=en
How do I make G Suite HIPAA compliant?
This is unfortunately a complicated answer. But we at Adelia Risk try to make it as easy as possible. You have a few choices: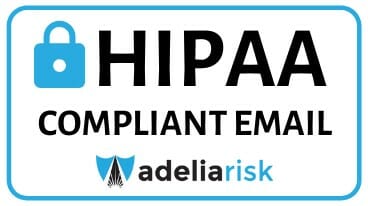 What's new with Google Meet
Due to the coronavirus COVID-19, Google has made some changes to Google Meet: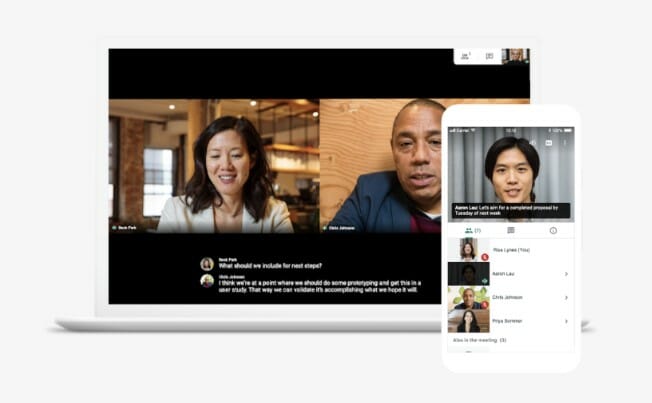 Other Telemedicine/Telehealth Options
Did we miss one? Add it in the comment section!
Depending on you and your patients' needs, one of these other options might work for you:
| | | |
| --- | --- | --- |
| | Includes BAA | Cost |
| Doxy.me | Yes | Free, with limits |
| FaceTime | No | - |
| Google Meet | Yes | Included with G Suite subscription |
| GoToMeeting | Yes | Starting at $12/month |
| Microsoft Teams | Yes | Included with Office 365 subscription |
| VSee | Yes | $49/month |
| WebEx | Yes | Starting at $13.50/month |
| Zoom - Free | No | Free |
| Zoom - Paid | Yes | Starting at $200/month |
If you're already using G Suite, Google Meet is the slam dunk answer to telemedicine. There is no additional cost and it's easy to use. Plus, Google Meet is HIPAA compliant once it's set up properly! That's the answer you were looking for, right?
Need help with HIPAA compliance? Contact us!