Here's our collection of the best HIPAA and cyber security tools that we've gathered over the years.  These are all products that we've personally used, and that we know clients like using. Some of these links are affiliate links, which means that we may get a small commission if you purchase. However, none of the prices of these tools have been increased to compensate us.  The prices you get here are the same as those you'd get elsewhere.
The Best HIPAA and Cyber Security Tools


BEST HIPAA-COMPLIANT E-FAX
SRFax
Send and receive HIPAA-compliant faxes right from your email.  Tons of medical practices who we work with love these guys.  The price is affordable, the service is rock solid, and they'll sign a HIPAA Business Associate agreement.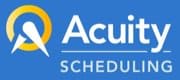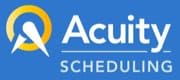 BEST HIPAA-COMPLIANT ONLINE SCHEDULING
Acuity Scheduling
Incredibly easy-to-use online scheduling tool.  Patients can book appointments right from your website, and even pay in advance with a credit cards.  Recurring appointments too.  They have plans where they'll sign a HIPAA Business Associate agreement.  This is what we use on our site.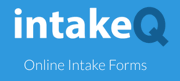 BEST HIPAA-COMPLIANT ONLINE FORMS IF YOU NEED SIGNATURES
IntakeQ
Have your patients fill out and sign forms online.  They can access them from your website, or you can send them securely via email.  Doesn't cost a ridiculous amount of money for HIPAA-compliance like some of the better known companies (like Docusign).  Will sign a HIPAA BAA.


BEST VPN
Private Internet Access (PIA)
If you find yourself using public wifi networks a lot, or if you're worried about privacy, a good VPN is a must-have.  PIA is safe and very affordable compared to other VPN services.
BEST PASSWORD MANAGER
LastPass
Find yourself forgetting passwords, or using bad passwords that are easy to remember?  LastPass fixes all of that! 
The paid version
has some great features (you can share passwords, have a central admin view of all passwords, and more).  But
the free version
is pretty great too!

BEST WEBSITE SECURITY
Sucuri
This is a great service that both protects your website from getting hacked, and also gets you help if it ever is hacked.  You don't have to worry about your website serving up viruses to your patients and clients.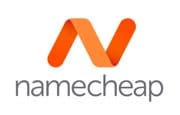 BEST DOMAIN REGISTRAR
NameCheap
If a hacker steals your domain, they own your digital life.  Your email, your website, everything.  You want a domain registrar that's as cheap as possible, but that also has security features like two-factor authentication and domain privacy guard.  NameCheap is cheap and good.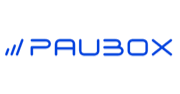 BEST SECURE EMAIL
Paubox
Let's be honest – most secure email is a pain in the ass.  Paubox has figured out a clever trick to make it completely transparent.  No add-ons, no passwords to remember — it just works.  We like it so much that we've made it a part of our complete HIPAA Security service.