Due to the response to COVID-19, we've had a high number of emails requesting assistance with telemedicine options. If you're a current subscriber to Google Workspace, we have good news!
Google Workspace subscriptions include a fantastic telemedicine option. But it's important to make the correct changes to settings in order to maintain HIPAA compliance.
Feature Download: FREE checklist to avoid a HIPAA disaster you can use right now (Download Now)
Google clearly lists Hangouts Chat and Hangouts Meet as one of the core services where PHI is permitted. We know a number of medical practices that are using Hangouts Meet for having appointments with patients.
The settings below are taken from our Complete HIPAA Playbook for Google Workspace, which gives you step-by-step instructions on how to make your Google Workspace compliant with HIPAA. There are tons of clear screenshots and helpful advice. You need this guide if you're trying to tackle HIPAA on your own!




Google Workspace Telemedicine: Google Hangouts Chat and Meet
Google Hangouts is a fantastic application that you can use for instant messaging and for teleconferences. The great news is that they're both HIPAA compliant if you set them up the right way.
Google Chat Settings
In the Admin console, go to Apps > Google Workspace> Google Hangouts > Chat Settings. Here's how we usually set these up, unless there's a reason to change them: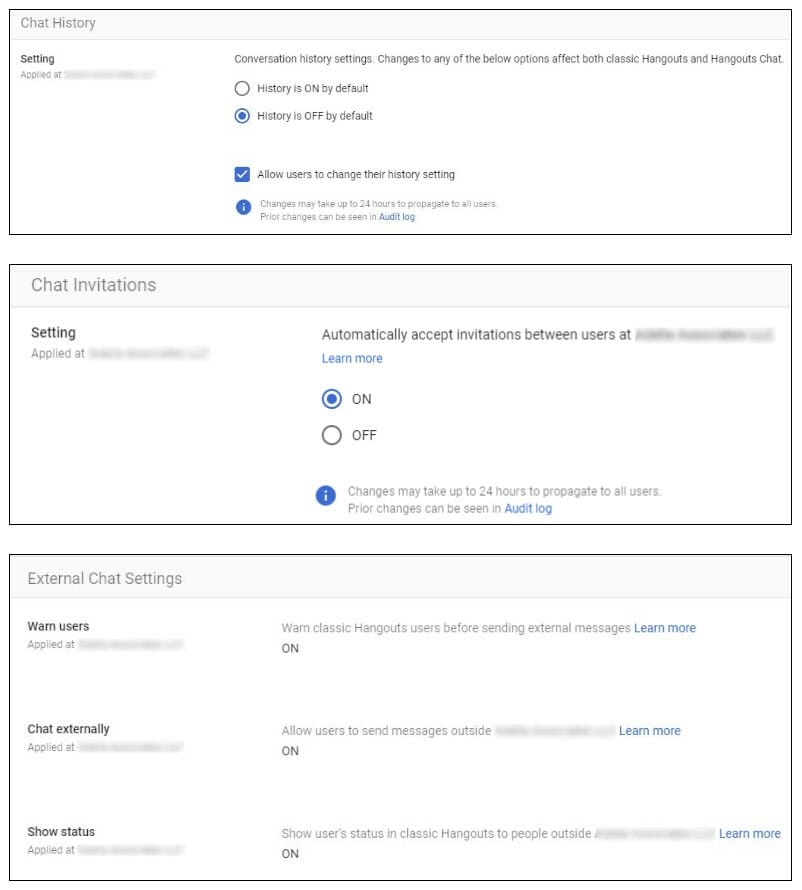 Google Meet Settings
Here's how we recommend configuring the Meet settings: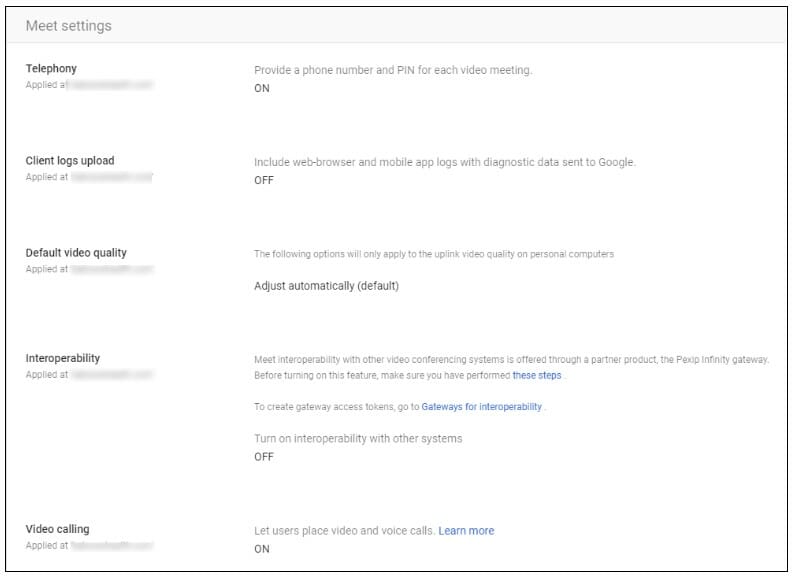 After that, you'll be able to start new sessions with people by visiting meet.google.com.
As of February 2020, Google is transitioning from using Classic Hangouts over to using Google Hangouts Chat and Google Meet. Google Meet is designed for Video/Voice Meetings, this is the only service which has this feature which is HIPAA Compliant. Video calls using Google Hangouts are not HIPAA compliant. So, if you enable the setting to allow users to place video and audio calls you need to make sure your team is only using Google Meet to place Video and Voice meetings. Later in 2020 Google will completely transition to Google Meet.
Feature Download: FREE checklist to avoid a HIPAA disaster you can use right now (Download Now)
What should you do next?
Get our free "Checklist on Gmail and HIPAA Compliance".
Know someone who might like this article? Share it!
Have questions or something to add? Let us know in the comments below!