Sending Secure Email
When you want to send someone a secure email, simply put one of these anywhere in your subject line:
Here's an example in Gmail, though it looks the same in Microsoft365.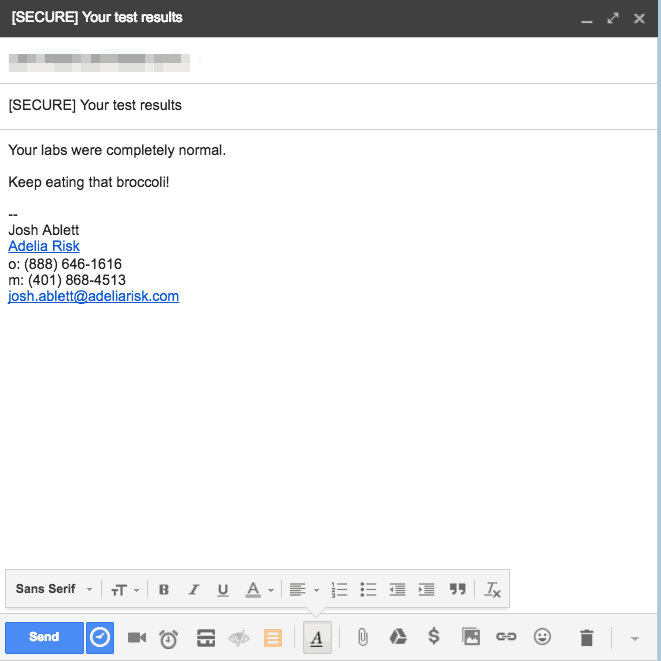 After sending it, you'll get a nice confirmation back: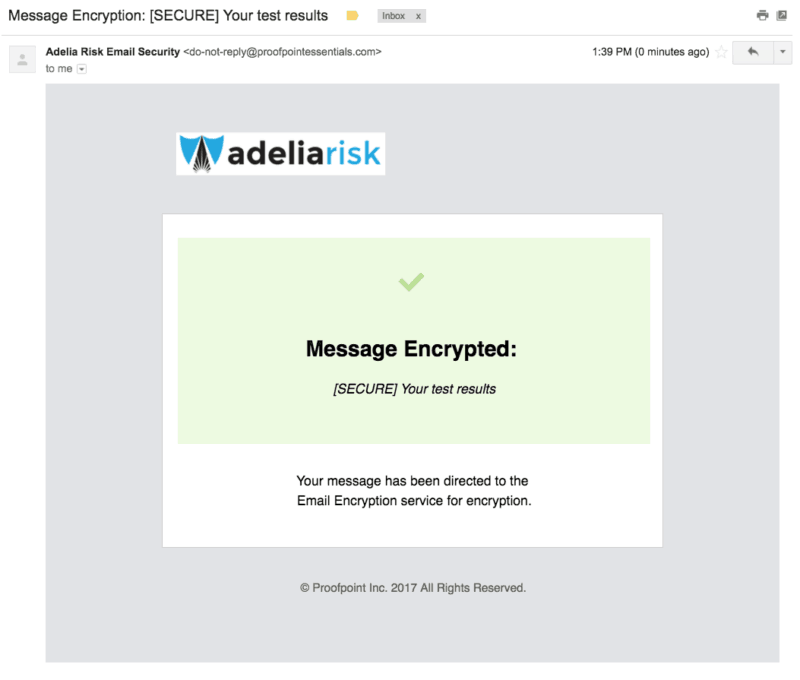 When your recipient gets the email, it will look like this: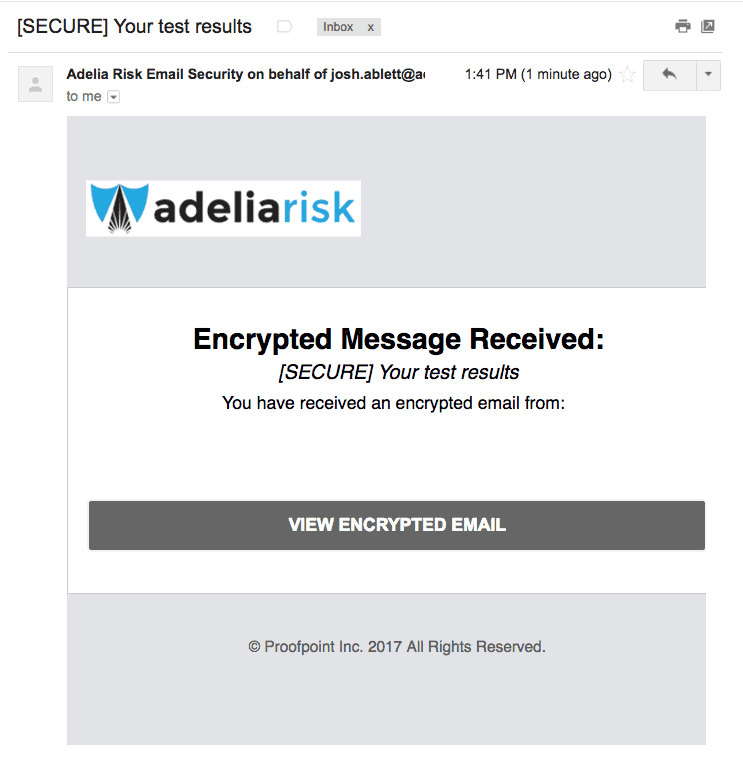 The recipient clicks on the "View Encrypted Email" button.
If they've received a secure email in the past (not just from you, but from anyone who uses this secure email service), they simply use their Proofpoint username and password to log in and read the email.
Proofpoint is the service that we use at Adelia Risk for email security.  They are the clear leader in the prestigious Gartner Magic Quadrant for email security.
If they have never received a secure email via Proofpoint before, they will need to sign up one time only.
After they're logged in, they will see the secure email you sent.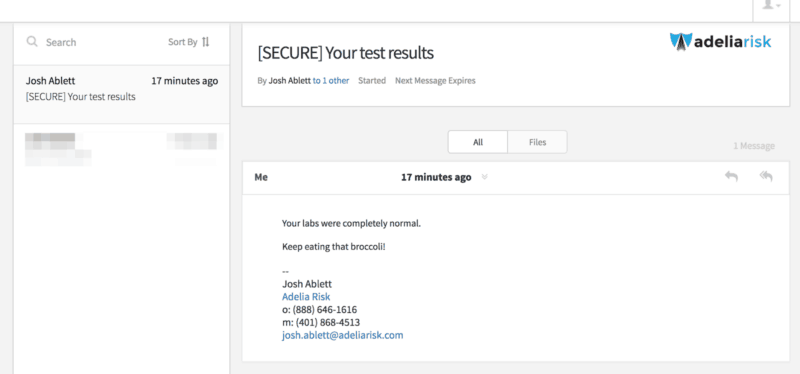 Receiving Secure Emails
Let's say you want someone to send you something securely, such as completed patient intake forms.
Since your patient doesn't subscribe to a secure email service, they can't create new secure emails (unless they become an Adelia customer!).
But they can reply to emails!
All they have to do is click on "Reply"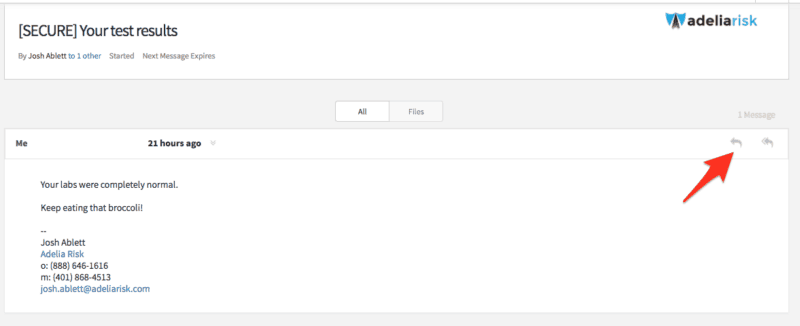 They can send you a secure email, including any files they want to send.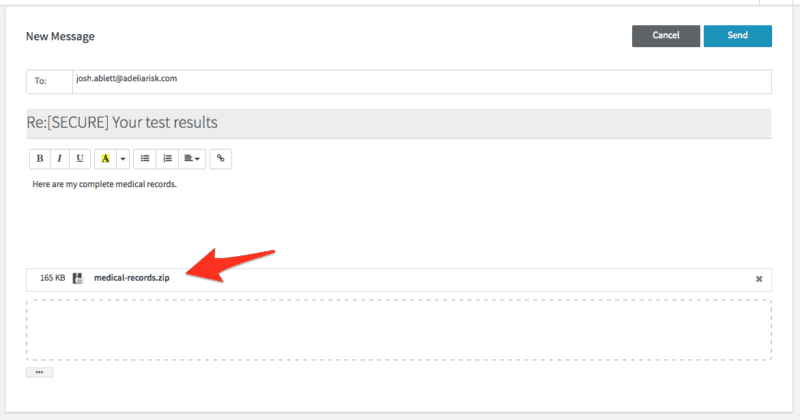 When the email comes in, here's what it looks like on your side.
It comes right to your normal inbox.