When working with clients on cybersecurity tasks, or addressing security vulnerabilities, they sometimes ask, "how do I find all programs on my computer?" The good news is you don't need to be an IT professional to see all of the programs on your computer. The bad news is you probably have no idea how many unnecessary programs are currently on your computer. A word of caution before we begin – although this is 'easy' work, we don't recommend uninstalling a program just because you don't know what it is. What this article will tell you is how to find a list of programs on your machine, and how to evaluate that list to find possibly unnecessary or malicious programs. 
Creating a software inventory is an important step in any cybersecurity initiative. For our clients, this is an important piece of complying with various cybersecurity regulations.. Having accurate records helps you stay organized and look good in audits!
Let's dive into why you should care about software installed on your computer, how to find a list of installed programs, and what to do next.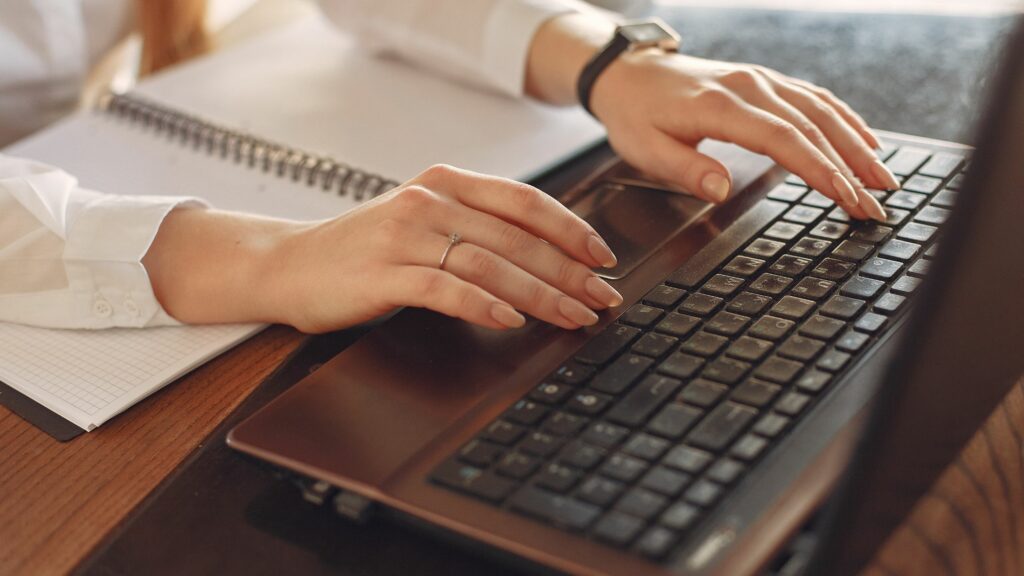 Why you should care what's installed on your computer
There are a few reasons you should care about what's installed on your computer – and this goes for both work and personal machines:
Hackers can exploit certain programs - this is especially true for out-of-date (unpatched) programs. Hackers often rely on these older vulnerable programs to attack.
Unneeded programs can slow performance - have you heard of bloatware? Usually it isn't a security issue, but Lenovo learned the hard way that's not always true!
Proper asset management is important in any compliance program - if your firm needs to comply with regulations like SEC cybersecurity, or NIST 800-171, asset management is a must. This involves creating and maintaining software and hardware inventories. This article gives a good introduction to software inventories.
Question: How do I find all programs on my computer?
Ok, the reason you're reading this article, how do you actually find all of the programs on your computer? There are a few ways, depending on your situation:
If you have an IT firm/person, they should be able to run an automated report which will include all software installed on company machines.
Ok, now what?
So you have a list of programs installed on your computer, or maybe you have a list of programs installed on all company assets. Now what?
We typically recommend doing this annually. Review the list of programs and make note of any that seem unusual or unneeded. This is where it gets tricky – how do you know which programs are unusual?
Take a look at your own computer's programs and see if anything stands out. If you aren't sure what it is, Google it! Here are some real examples we've seen:
Multiple remote control tools - find out which tool your IT firm uses, and remove the rest. We frequently see tools installed by former vendors that are usually no longer needed. Common tools include LogMeIn, Zoho Assist, Connectwise.
Old, unsupported software - Adobe Flash and Microsoft Silverlight are no longer supported
Mismatched antivirus or other security solutions - we see some company machines with Norton antivirus, and some have Webroot. Typically all company machines should have the same protection.
You might see names that don't really describe the program's function, or are very vague - like Dragon Center, Event Center, PhoneRescue. It's best to Google these names to learn more, and to determine whether they are needed.
A word of caution - as much as we want you to remove unneeded programs, it's best to check with your IT firm to make sure these programs aren't needed to support other necessary-for-business programs. But something like Candy Crush? Crush it! Remove it!
How can a Virtual CISO help?
If you don't have the time to make cybersecurity a priority in your business, a Virtual CISO is a smart choice. We'll start with a 60-point gap assessment and guide you through a project plan to strengthen your company's cybersecurity posture. We'll help you figure out the hardware and software inventories, add in monitoring tools, vulnerability scanning and more.
Company-crippling cybersecurity incidents happen every day, but luckily great cybersecurity help from us won't break the bank. https://adeliarisk.com/virtual-ciso-service/